NHS staff can access a huge range of e-journal titles via NHS OpenAthens any time and from any computer. If a title is not available via OpenAthens you can request articles from other e-journals subscribed to by King's College London via the Knowledge & Library Hub or come and access them on a university network computer in the Library.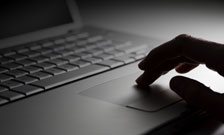 Accessing e-journals off-campus usually requires you to log in (via NHS OpenAthens) to access full text.
There can be some variation in how publishers and information providers refer to the logging on process. Generally the first login box you will meet will not be the OpenAthens one. Some example links to look for include:
Institutional Login
Log in via your institution
Log in with Athens
OpenAthens
Log in via UK Access Management Federation / UK Federation
Normally you will be prompted for your Trust name but increasingly you will need to select NHS in England.
See the OpenAthens tab for details of how to register.
In some cases you may find an Open Access version of an article you are looking for on the web.