Skip to main content
It looks like you're using Internet Explorer 11 or older. This website works best with modern browsers such as the latest versions of Chrome, Firefox, Safari, and Edge. If you continue with this browser, you may see unexpected results.
Journal Access
Access to journals is primarily via OpenAthens. Additional titles can be requested from the university collection if not available remotely.
See below for more details.
NHS Access Journals

An A-Z list of journals available from any computer. An NHS OpenAthens login is required and you must login to see all the titles available to you.

KCL Ejournals

An A-Z list of journals available from King's College London. GSTT and KCH staff can request articles from this if not available via OpenAthens. See the form link below
To request articles not available via OpenAthens and that would normally require access to a King's PC please use the request form. You can request up to 5 articles in a single submission.
Inter-Library Loan

If an article is not available from the NHS or King's College London A-Z lists it can be requested free using the online form linked in the Library Catalogue. You need to be registered with Libraries & Collections to use the interlending service.
Accessing e-journals
NHS staff can access a huge range of e-journal titles. Library Services have worked to make many titles available via NHS OpenAthens to maximise the number that are available at any time and from any computer. If a title is not available via OpenAthens you can request PDFs from other e-journals subscribed to by King's College London where you would normally need to use a computer in the Library.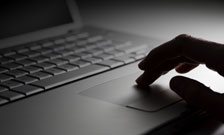 Accessing e-journals off-campus usually requires you to log in (via NHS OpenAthens) to access full text.
There can be some variation in how publishers and information providers refer to the logging on process. Generally the first login box you will meet will not be the OpenAthens one. Some example links to look for include:
Institutional Login
Log in via your institution
Log in with Athens
OpenAthens
Log in via UK Access Management Federation / UK Federation
Normally you will be prompted for your Trust name but increasingly you will need to select NHS in England.
See the OpenAthens tab for details of how to register.
In some cases you may find an Open Access version of an article you are looking for on the web. A range of options for discovering Open content have been prepared by our Research Support team https://libguides.kcl.ac.uk/covid/fulltext
Searching by subject
If you are searching for a topic or subject rather than a specific article you might like to search the literature using the NHS tailored system. There are databases that cover all of the professions working in the NHS.

Databases available include Medline, Embase, CINAHL, the British Nursing Index and HMIC (for health management topics).
See the databases tab for more information
Links in Google Scholar
Google Scholar can be a handy tool to check references and find related articles. It can also frequently be a source of the full versions of journal articles.
To help you find articles you have access to we have added our journal listings to Google Scholar.
You need to be logged in with your Google account. Click on the Menu button and select Settings. You can then access the Library Links menu. Search for your Trust name (or the university if you want to include those links too).